Second Life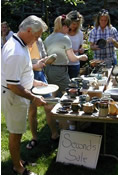 June 4, 2022 is the date for the always fabulous, you don't want to miss this, never a dull moment, cannot be duplicated Seconds Sale, starting at 8 a.m.! Sorry -- we get really fired up about it.
It's a great opportunity to see our work as well as the work of many other talented area potters.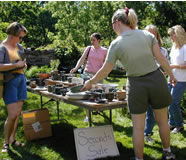 E-mail us at testarr@comcast.net or call 717 632 0027 for more information. For a map and directions, click here.